USPE offers Bottle Assembly Rotary Packaging Systems that rinses, fills, and caps in small foot-print work area. The modular component construction allows for complete bottle packaging within a single machine. Models available from 66bpm to 400bpm for compact system and up to 800 bpm as part of a larger plant systems. Machine designed for PET, HDPE, and Glass Bottle Packaging.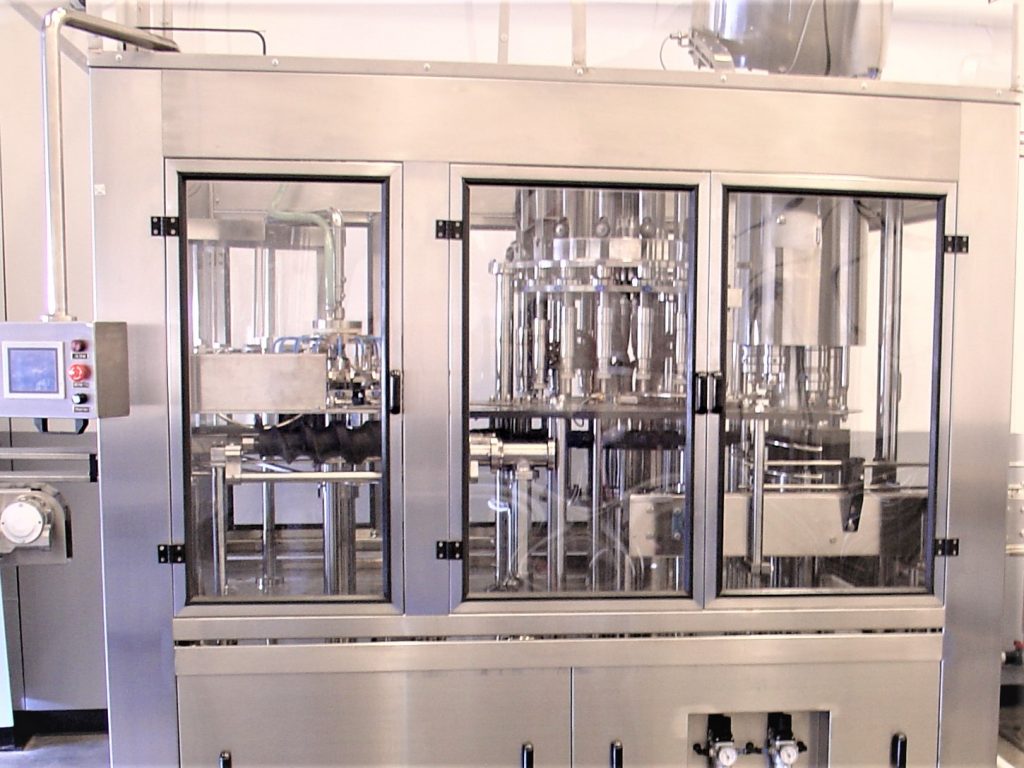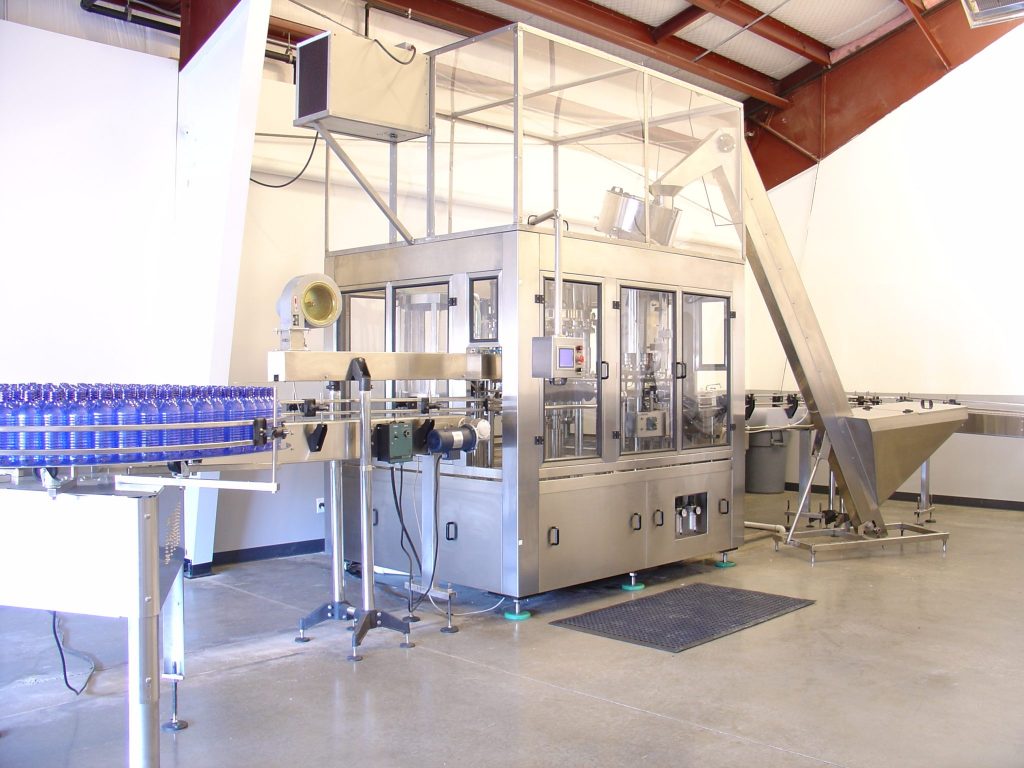 Model: RFC-6000 Series Automatic Bottle Rinser, Filler, Capper Rotary Packaging System
316 SS contact parts
304 SS Frame construction
Rinsing Station
– The rotary rinsing turret consists of individual bottle neck grippers and spray nozzles to rinse the inside of PET bottles. All parts that contact the bottle are made of stainless steel or food grade plastic material. The bottle grippers take the bottles from the inlet starwheel while they are still driven by the starwheel, thus guaranteeing a secure grip. After the bottles are secured in the gripping mechanism, the bottle
is turned upside down and centered above a spraying nozzle that directs a stream of rinse water into the bottle.
After being rinsed, the water then drains out the bottle and automatically turned over to an upright position.
Filling Station
– Filler has overflow style stainless steel fill heads that are suitable to fill thin flow-able liquids in
rigid bottles. Starwheels move the bottles "by the neck" through the rinsing, filling and capping mechanisms.
Filling valves are made of 316 stainless steel with food grade gaskets. The filling valves are secured to allow
easy assembly and disassembly. Each valve is internally polished (mirror finish). If the bottle is not present the
valve does not deliver any product.
Capping Station
-Rotative capping turret with 6 heads, suitable to the application of screw plastic caps on PET bottles
The capper consists of a steel structure externally shrouded with a stainless-steel casing. The fixed part consists of the cap hopper, the cap feeder with relevant motor and the cam actuating the capping heads. The cap feeder and all the parts in contact with the caps are made of stainless steel or food grade plastic. The cap feeder guides the caps onto a chute fitted with a device to deliver them to the pick-off point
with the open end down. The capping heads are raised and lowered by the action of a follower that rides on a cam.
Specifications
Dimensions ……… 119" x 130" x 99" sorter dependent
215" x 130"x 115" sorter dependent