USPE offers box handling systems from semi-manual zero-gravity manual lift systems to fully automatic case erector/divide inserters/case packing system. Our integrated systems are engineered to fit any work space and level of automation required for end-of-line casing and case handling.
Model: DPI Top Loading Automatic Case Packer
The DPI is a top loading, stand-alone case packer for packing rigid containers at high speeds. The DPI stand-alone drop packing system features heavy duty, welded tubular steel construction and fast changeovers with modular slide-in packing heads and quick-clamp product lane guides.
Standard Features:
Extra heavy-duty construction one piece welded framework with lifetime guarantee
Case lift features 3″ diameter double-wall lift cylinder with
4 points of support on case lift
AC variable speed frequency drive control conveyors
Simple brake and gate system
Powered case discharge prevents case to case contact
Reverse flow valve cushions lift on up and down stroke
Quick changeovers (approx. 15 minutes) Quick-clamp product lane guides
Single point case feed adjustment with digital readout
Modular change parts (packing heads)
Full guarding with safety interlocks
Operator interface reduces troubleshooting to seconds with this efficacy designed programming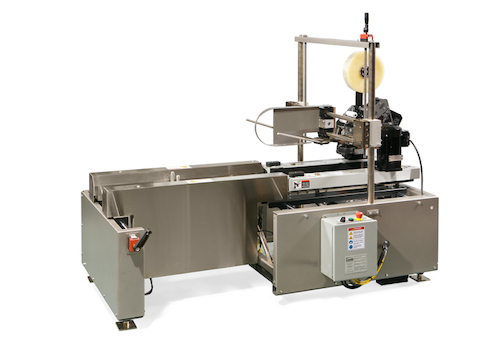 Model: EZ-Pack Semi-Automatic Case Former/Load Station
A semi-automatic solution for your manual packing lines. The EZ-Pack case former allows one person to form, pack and seal corrugated cases in a single operation. A cost-saving step up from manually erecting and taping boxes, this value priced hand pack system boosts efficiencies while reducing the threat of repetitive stress injuries.
Standard Features:
4-flap folding device, operator assisted
Lifetime warranty on structural framework
Right-hand or left-hand execution
V-Guide side drive belts
Quick changeover from case size to case size
Compact footprint
Product infeed and exit roller conveyor optional
Model: TBS-100SA Case Sealer
Need a stand-alone case sealer to boost productivity in your packaging line?
TBS-100 SA case sealer is a solid performer for semi-automatic case sealing. Built with the same heavy-duty tubular steel frame. The TBS-100SA is built tough for years of top performance. Efficiently seals top and/or bottom and the modest footprint of the case sealer takes up very little floor space. Tape roll changes are easy and changeovers simple and repeatable.
Available Top or Bottom Only or Top and Bottom Tape-heads
V-Guide side drive belts
Lifetime warranty on structural framework
Right or left-hand execution
Available in Stainless Steel construction and a choice of 5-levels of electrical and valve protection for washdown or corrosive environments.
Replacement parts ship within 24 hours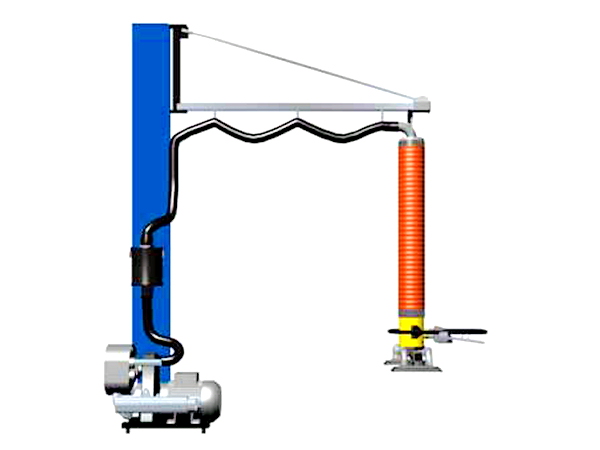 MODEL: Vacu-Move2020 Zero Gravity Lift System
Vacu-Move is the original vacuum lifter that lifts, lower, rotate and tilt loads using vacuum. Makes lifting easy and safe in all possible working conditions for both the operator and the product, in manufacturing and mechanical processing, warehouses and distribution centers.
Vacu-Move can handle almost any type of load. There are 12 models for lifting sacks and boxes, sheets, panels, crates, bales, drums and much more up to 600 lbs.
The extremely smooth and quick operation is accomplished by using the same handle to lift, lower and release the load and by using the vacuum to hold and lift the load